Just a heads up as Saturday was a nice taste of good weather to come yay!!! I shot an engagement session on Saturday and the weather couldnt have been more perfect! I am currently booked through March (except for newborns) and im now booking into April. A few things going on at Marissa Vargason Photography.....
~Mini sessions for March 20th and 21st are now full.
~Our Manual class on March 7th is now full, but we have decided to open another class that is to be held on April 11th from 9-1, those interested in registering please email me or pay with the paypal button at the bottom of the page. The class size is limited due to the nature of the class. Remember this class is for everyone that has a camera that can shoot in manual mode, so for moms and photographers alike! For those whom have registered for the class on March 7th stay tuned for an email full of information :)
~Mothers day is coming up and what a better way to celebrate than getting your mom something wonderful this mothers day. I have some amazingly cute necklaces (two styles) to offer your mom this mothers day, as well as albums, storyboards and more. I will be offering some mothers day specials more details to follow in the next week.
~Prices and packaging......my pricing is getting a facelift and my packages even better! Ill have some amazing collections to offer at some amazing discounts. New pricing is going to be in effect on April 1st. If you are concerned about pricing you can book before April 1st to guarantee your pricing. I will also honor new pricing if you book at the old price and feel a killer collection fits your needs better :)

And because I cant stand looking at a bunch of information and not a picture....here is a quick snapshot i took of my kiddos....im dying to get them outside for a session of their own....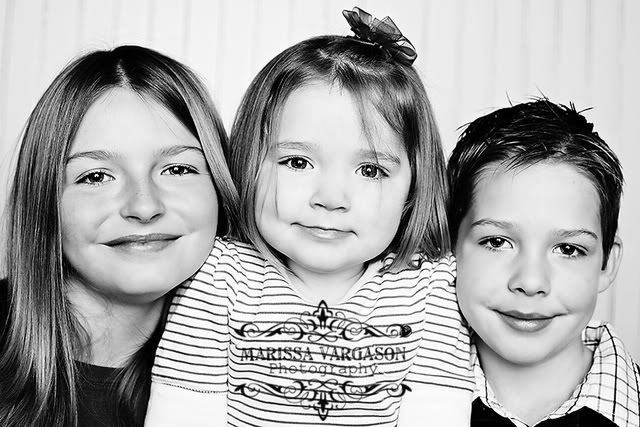 Until next time.....
~Marissa~